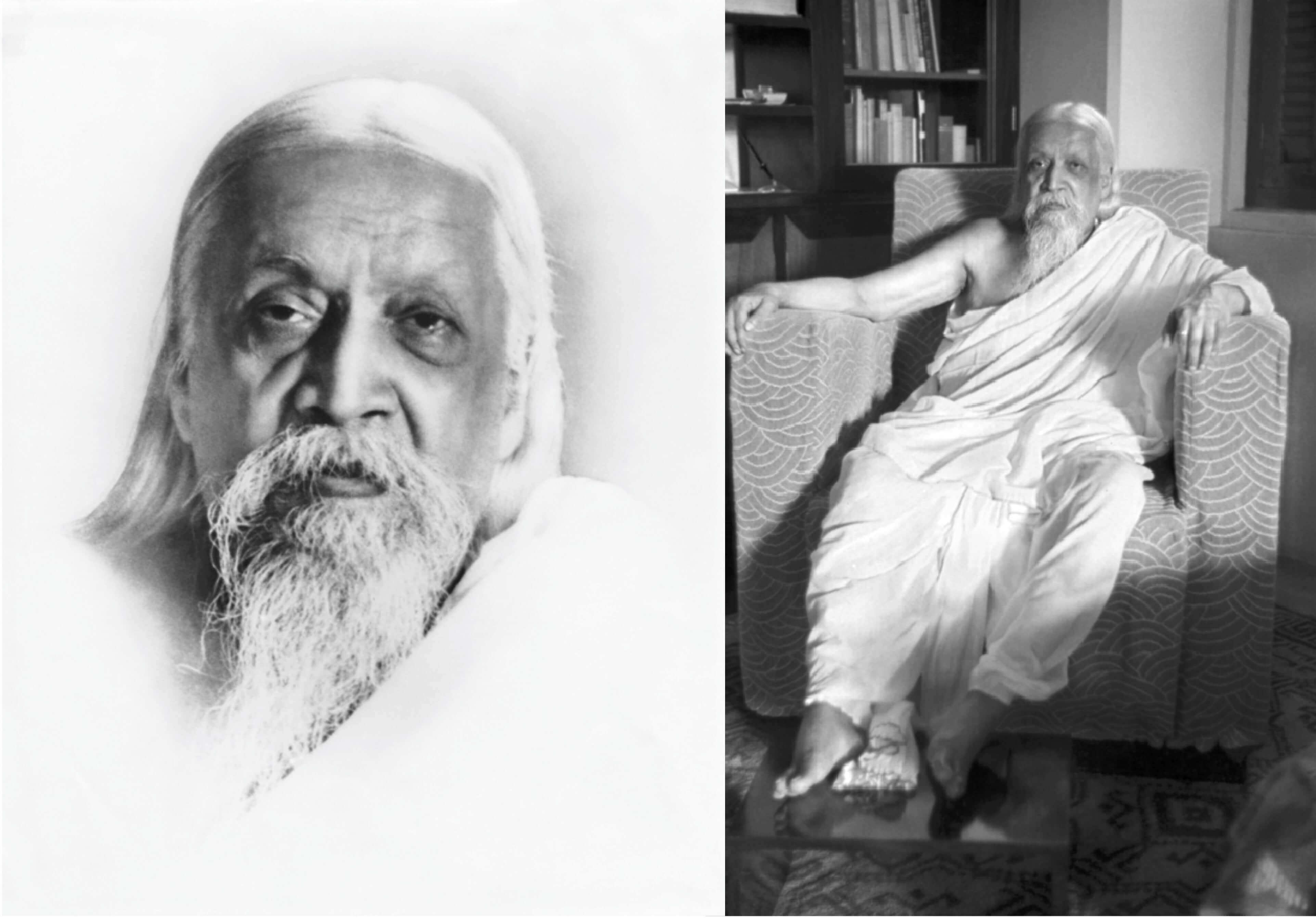 Sri Aurobindo, born on 15 August 1872, in Kolkata, India, educated in India up to age 7, sent to England for further studies, returned to India at age 21.
As arranged in England with the Maharaja Sayajirao Gaekwad of Baroda, Sri Aurobindo settled in Baroda and took up the responsibilities given by the Maharaja – in various Government departments, as Professor and later as Vice-Principal of Baroda College. During His stay in Baroda, he started participating in politics to free India from the British Rule, and also began taking interest in the workings of the universal Subtle Forces.
After 13 years of stay in Baroda, Sri Aurobindo went to Kolkata and devoted himself dynamically to politics. As an editor, he wrote in his journals fiery articles that aroused in the readers a powerful spirit of patriotism.
On suspicion of being involved in the Manicktollah Garden Bomb Case, Sri Aurobindo was arrested and kept in the Alipur Jail (5.5.1908 – 6.5.1909) as an undertrial prisoner.
This one year in the Alipur Jail became the transforming pivot of his life, his life's vision, his life's mission.
Coming out of the Jail, where he had been in communion with Sri Krishna and been imparted a new vision, Sri Aurobindo became once again powerfully active in Bengal in the movement to free India from the British.
At the beginning of March 1910, obeying the command of his Inner Guide, Sri Aurobindo left Kolkata for Chandernagore where he stayed in secrecy for over a month, and then from there reached Pondicherry on 4 April 1910.
The next 40 years Sri Aurobindo devoted to the pursuit and realisation of his new mission – reaching the as yet unknown and undiscovered Supramental stationed high above the mental plane, and bringing it down here upon earth, in man, in man's very cells, as a permanent reality. Alongside His intense subtle sadhana,
Sri Aurobindo was publishing in his monthly journal 'Arya' (15.8.1914 – January 1921) essays that revealed his expanding, multi-fronted new thought, and a new vision of the evolution of man into a spiritual superman and of the transformation of the earth.
On 5 December 1950 Sri Aurobindo left His body.